Sunday, April 10, 2016
Weekly Report 6
Alaa Al Aswany is the bestselling author of The Yacoubian Building and other books published in Arabic. He is also journalist who writes a monthly opposition newspaper column in Cairo. He is a dentist and his first office was in the Yacoubian Building. Al-Aswany was born on 26 May 1957 in Egypt. He attended Le Lycée Français in

Cairo

and received a bachelor's degree in dental and oral medicine at Cairo University

in 1980. He went on to pursue a master's degree in dentistry at the University of Illinois at Chicago

in 1985. interestingly ,h

e speaks multiple languages, which includes Arabic, English, French and Spanish (Qualey, 2015).
Role in Egyptian Revolution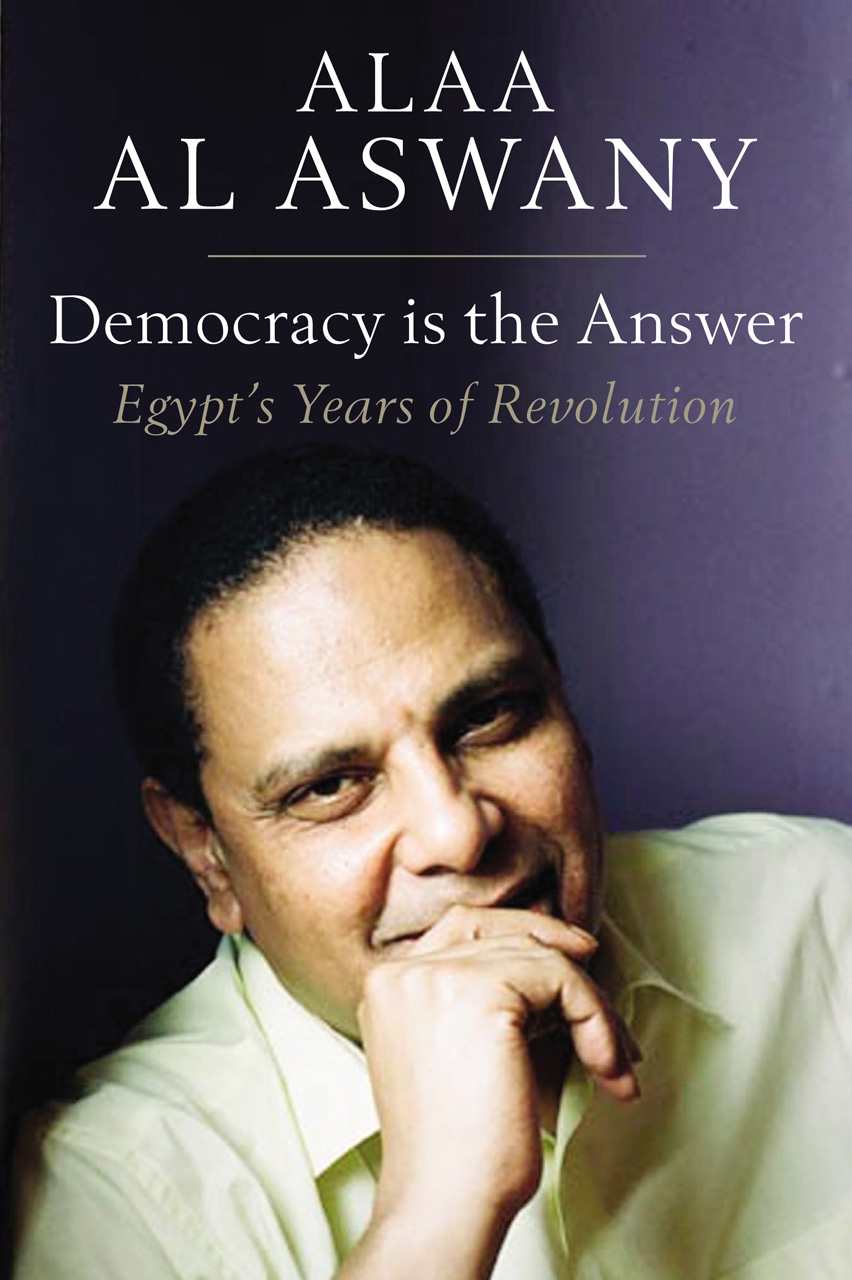 Alaa Al Aswany is one of the few prominent faces of Egypt's so-called leaderless revolution, a Vaclav Havel for this Arab Spring. The was in Tahrir Square each of the 18 days before Hosni Mubarak fell from power two months ago (Rustin, 2016).
In January 2015, the Gingko Library
published Democracy is the Answer: Egypt's Years of Revolution, a collection of newspaper columns written by Aswany
for Al-Masry Al-Youm between 2011 and 2014. He believes that democracy is what Egypt needs and the only way to get it is to take action.
For years before the Egyptian revolution in January 2011 Al Aswany, had been a critic of the Mubarak regime. As mentioned earlier, when the revolution broke out he was among those in Tahrir Square calling for democratic reform and demanding that Hosni Mubarak stand down. Since then Aswany has continued, through his popular weekly column for the newspaper Al-Masry Al-Youm, to propound the ideals of the January 2011 revolution, embodied by the young protestors that risked everything to occupy Tahrir by his side. In his many columns over the ensuing three years collected and translated here for the first time Al Aswany confronted the crucial issues of the day head-on as an increasingly stratified and divided country sought to agree a constitution and elect a democratic government (Qualey, 2015).
According to the article, In October 2010, The Israel/Palestine Centre for Research and Information (IPCRI) said it was offering its Hebrew
readers the rare privilege of reading the best-selling Egyptian novel The Yacoubian Building
. While Alaa Al-Aswany refused for the book to be translated into Hebrew
and published i
n Israel
, a volunteer had translated it and the IPCRI wanted to offer it for free to expand cultural awareness and understanding in the region. Al-Aswany was deeply frustrated by this, as he rejected the idea of normalizing with Israel
, and accused the IPCRI and the translator of piracy and theft. For this, he complained to the International Publishers Association.